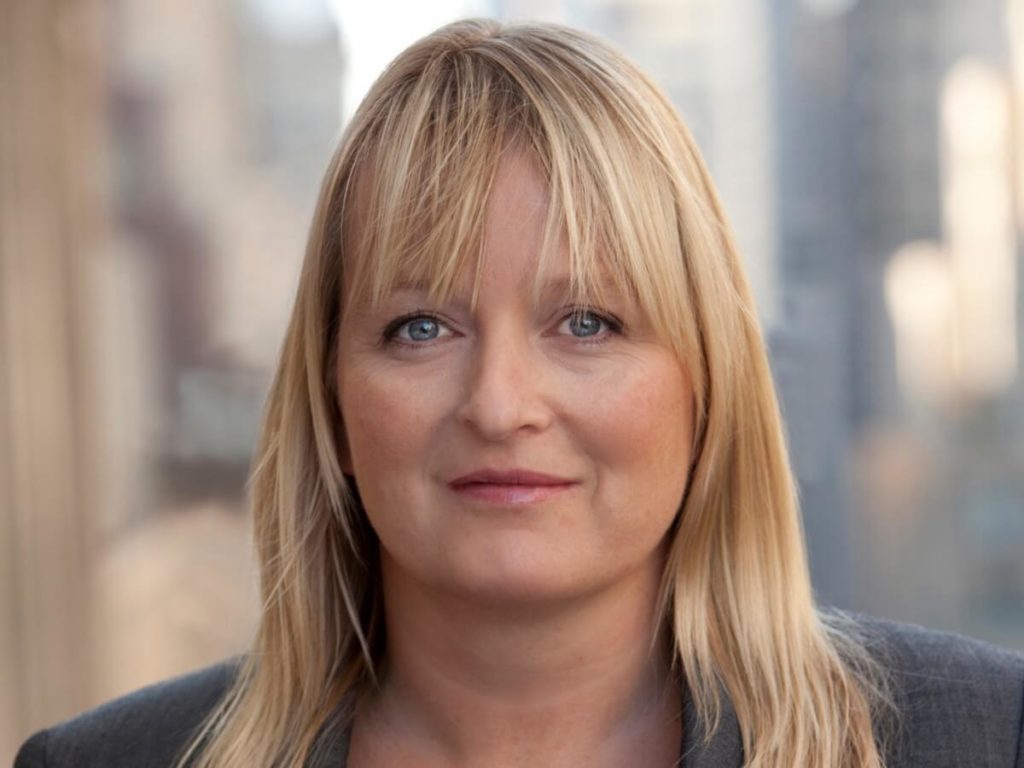 In 2020 the United Nations World Food Programme (WFP) won the Nobel Peace Prize.
While it's clear that the WFP plays a crucial role in addressing the systemic issues related to famine, nutrition and food security, their external communications helped position the organisation as a key player in the struggle for peace, stability and prosperity.
Thanks to dynamic videos on social media, a thorough multimedia hub, interactive maps and slick mobile apps that use imaginative storytelling techniques, the WFP is helping new audiences better understand the context of global challenges facing us today.
By clearly linking food to peace in all its communications, the WFP has adopted a broader narrative that extends much wider than food into all areas of business, politics, humanitarian aid and international development.
In an effort to find out more I met with Corinne Woods, Director of Communications of the World Food Programme, for an interview on the impact of the pandemic, her vision for WFP's future communications and the strategies that have allowed her team to be so innovative.
Find out more in this exclusive interview.
Q. What have been the main changes to your communications strategy over the past few years?
WFP has historically been an organization that use to rely on the model of traditional media, driven through foreign correspondents and spokespeople.
Our traditional structure was to have strong ex-journalists or former correspondents working in three locations: in our Rome headquarters running media messaging and identifying breaking news stories, in key capitals like Washington DC, Berlin, London and Paris, and in our regional offices around the world. 
Since then, we've shifted to digital, as almost every other organization, but with a focus on innovation. Our "Share the meal" app came out of our Innovation Accelerator and it is an example of the way that innovation has fueled substantial changes in the organisation. The "FreeRice" app is also a fascinating game that we use to engage GenZ. 
Today we've gone on a journey that has completely shifted from one where social media and our owned platforms are at the same level of importance as classic traditional media. What this means is that we have had to attract a very different skillset and a very different type of employee in our teams. 
One of the challenges is that we are an organization that is operating in a highly political environment – there's no place where food and food insecurity isn't tied to some form of politics, economics, climate or conflict – and therefore, our communications need to take into account those big-picture issues. Your classic ex-foreign correspondent has that insight, but your specialist in social media or community management may not necessarily have the same understanding of global issues. These are two very different roles. 
So one of our biggest challenges has been to marry these two different worlds and incorporate different types of expertise. The danger is that you could end up with one group that is very platform focused, very social media savvy and super smart, but doesn't necessarily tie into what is the core of the organisation or understands the political environment.
We've invested heavily in social media, community management, new innovations and different platforms. We bought in all sorts of skills and we've seen significant growth as a result. We've also significantly invested in our leadership voice, particularly our Executive Director who often drives online conversations.
For example, this summer the Executive Director was calling out billionaires, which stemmed directly from a well-thought-out social media plan. 
Q. Did the call to billionaires get the engagement you were hoping for?
It certainly opened the conversation. You could say that it started with the Executive Director of WFP saying, "If billionaires are going to invest in getting to the moon, couldn't they all be investing in food security?" It went from social media and into traditional media, such as CNN's Becky Anderson, and shortly afterwards Prince William supported it while speaking about the EarthShot Prize. 
Metrics-wise, like many organizations, my KPIs sit around share-of-voice, and this campaign certainly set a narrative and started the conversation, building on the core of our narrative.
Q. Has your focus changed during the pandemic? I've noticed paid advertising by the WFP on my Instagram feed, for example. What are some of the tools that you have leveraged to stay in touch with your core audiences?
With regards to the advertising that you've seen on Instagram, even before the pandemic we had made the decision to diversify our funding sources and increase our investment in social media advertising. 
WFP is a $9 billion organization of which 98% of our funding comes from governments, so we aren't entirely dependent on individual donations, yet thanks to a mix of earned, owned and bought activity, we've been successfully growing our individual donations. 
One of the areas where we are increasingly investing is the user journey – analysing a mix of personas impacted post-COVID and mapping the user journey of these personas. We layer the user journey, with desk research on insights into new behaviours, and then look at how we're going to take people along the user journey to serve the right content for them. 
It also involves understanding an interesting new phenomenon where people post-COVID feel more connected to what happens across the other side of the world, yet less caring globally because they're more focused on their community – and that helps to shape some of our thinking on the user journey and our content.
We've also invested in new platforms.  TikTok is one where we've seen a really interesting phenomenon. 
We noticed a growing number of posts about Yemen coming out of the Black Lives Matter movement. A number of people engaged in the movement were starting to create their own content about Yemen, and it moved in between Instagram and TikTok. 
So we started taking part in the growing conversations around Yemen and created classically Gen Z TikTok owner-generated content around it.
And then we built that into a partnership with TikTok around food insecurity called "Invisible meals", which was very interesting because we've started to see this content spread across channels as well.
Another new development is content gathering and formats. Like everybody, we've become more relaxed about filming content on iPhones and posting interviews that are on Skype. So we have become much more agile that way.
Q. The limitations of the pandemic means that organisations like WFP are now more open to using mobile phone footage, as opposed to before when corporate videos had to be perfect…
Yes, and we're also doing short films with our executive director, which are much more low key. We're doing lots of live shooting with him when he's in Madagascar or South Sudan for example. 
This requires a very strong engagement at the management level, with the Executive Director constantly engaging and telling his followers: "This is what I'm seeing, this is what I'm doing, and this is what's going on".
For example, during the first climate famine in Madagascar, he was right there on the ground. We published the videos straight to social media and got impressive results. Then after that, we also used the studio facilities we set up to produce more polished content as well.
Q. What are some changes to the way that your team has been working and collaborating during the pandemic?
We rely quite heavily on consultants. Currently, our communications team has a 70/30 consultant/employee ratio. In the past, consultants were always asked to come to Rome, and despite the fact that Rome is a great city, it is not always very accessible. So, like many organisations, we've had to be much more flexible during the pandemic about where people are based. We now have a lot more flexible contracts with consultants working from their countries of origin. 
Before the pandemic, the WFP headquarters went through an office redesign to foster part-time hot-desking, so working from home was already standard. It just accelerated during the COVID period.
Meanwhile, there's a raft of initiatives that we've taken on for internal communications, such as our investment in Yammer. 
One of the challenges is that in-person meetings are very useful. For example, we've just come out of a corporate retreat and being able to plan and discuss the organisation's new strategy in person has been a very different experience from doing it online. 
What we've also noticed is that everybody loves a bit of analogue. We printed the Annual Review 2020 with beautiful gold leaf printing and after sending it to our opinion-formers it has received extraordinary feedback. 
So even in a world that is increasingly digital, there's still great respect and appreciation for analogue, and we should not forget that.