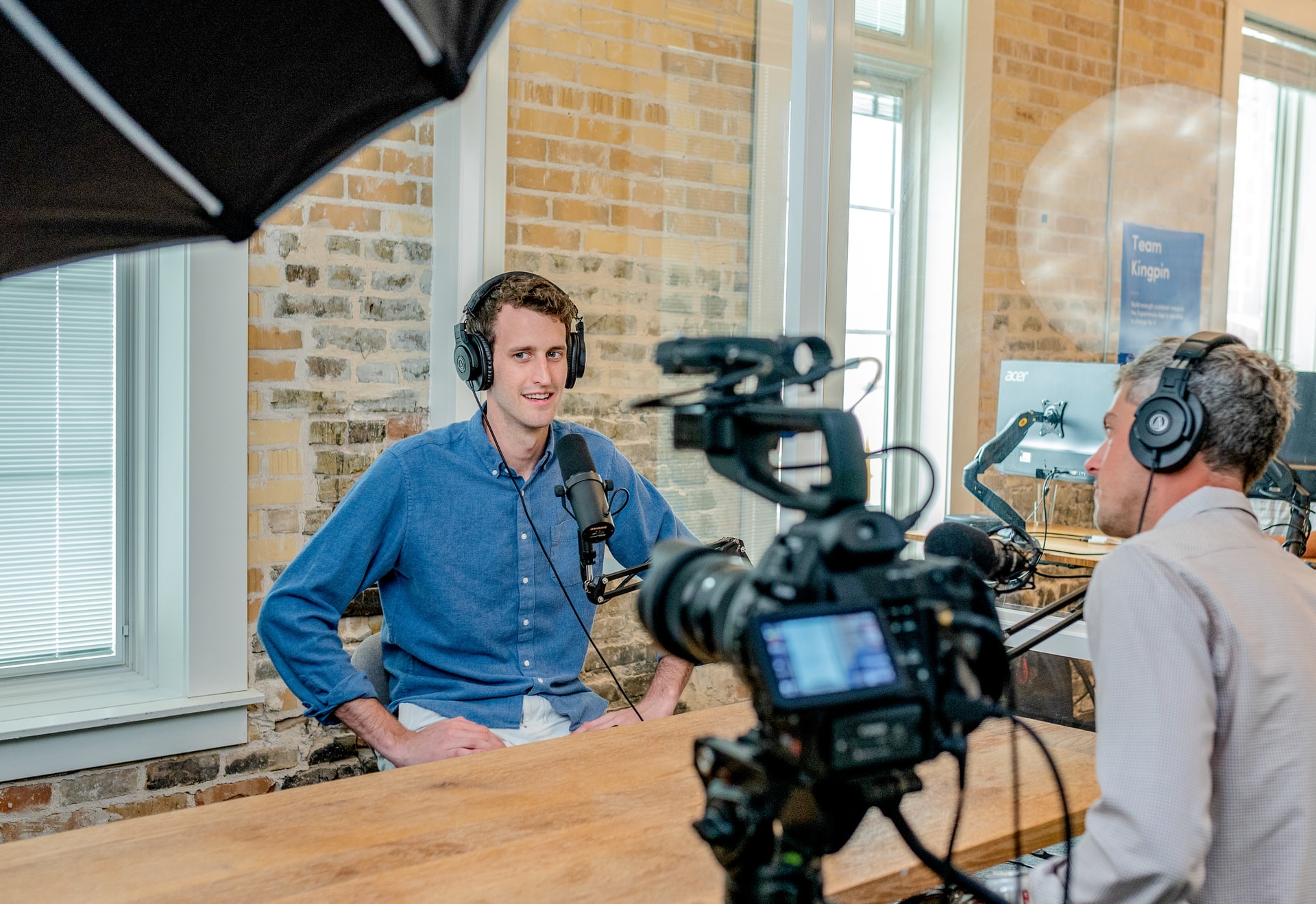 None of us were ever ready for this.
Covid-19 has challenged us in ways we could never have imagined, and even the best crisis communications drills could not have foreseen a global health epidemic of this magnitude.
Yet what is best practice in an unprecedented situation like this? How can marketing and communications be more effective? What are my peers doing to deal with the crisis?
In order to find answers I contacted leading marketing and communications directors to hear what has worked for their organisations, what they are doing and planning.
Here are 5 tips from numerous experts with useful, actionable insight.
1. Share information in real-time
"The crisis has indeed had a profound effect on our work as our entire focus is now on communicating how the EU is helping its member states weather the health and economic fronts" says Tina Zournatzi, Head of Unit for Strategic Communication at the European Commission.
Numerous organisations, big and small, have created micro-sites to share news, fact sheets and collaborative content on Covid-19, compiling up-to-the-minute views and insights from across Europe.
The Commission developed a Coronavirus Response website that brings together all the different initiatives that the EU has taken, ranging from lifting state aid rules, keeping the borders open for the flow of goods, economic support to mitigate short-term unemployment. 
The website features a series of daily videos that the Commission President does in multiple languages focusing on particular areas of support.
This not only helps to inform but also counter the spread of misinformation and fake news, which has been a big problem ever since the beginning of the crisis.
"We are working to tackle the infodemic that has accompanied the pandemic by exposing disinformation narratives and debunking the most prominent and harmful myths that are being spread about the virus, its origins, possible cures and effects" adds Zournatzi.
In times like these the need for information sharing is clear. The European initiative EIT Urban Mobility launched a dedicated web page with info on the impact of COVID-19 on mobility and the liveability of cities. 

Similarly, the EU Association Eurocities created a completely new online platform, Covid News, where cities share examples of their work in the pandemic. 
"Since the start three weeks ago we have published around 300 news items from cities, plus an overview of EU decisions relevant for city administrations" states Ivo Banek, Communications Director of Eurocities. 
"We update the site 24/7 and share the content via social media, mainly Twitter, which has boosted our reach and engagement there" continues Banek.
This is also a moment to show solidarity and share useful marketing and communications tools with your stakeholders. The ALDE political party created a Covid-19 microsite with a section full of campaign resources and a section called "Corona Dictatorship Watchdog" which tracks new draconian measures like those implemented in Hungary.   
The aim of the micro-site is "to highlight how Liberals around Europe are taking action to save lives and to protect jobs, freedoms and prosperity amidst the ongoing COVID-19 outbreak" says Daniel Tanahatoe, Community Manager at ALDE.
2. Increase engagement with stakeholders
"We are intensely engaging with all partners to understand the impact of the Coronavirus on their business and how the pandemic affects their ability to implement their activities related to EIT Urban Mobility and help to mitigate the effects of it" confides Bernadette Bergsma, Head of Communications and Stakeholder Relations of EIT Urban Mobility.
In these times of crisis, it has been important to reach out and connect.
"We have reached out to our existing students with on the ground support and of course online communications to ensure their health and wellbeing – many of them are stuck in Europe without visa extensions" says Raj Ghelani, Marketing & Communications Director of EIT InnoEnergy.
"We are supporting our energy entrepreneurs through various, practical ways, including setting free information sessions with a lawyer specialised in labour laws" adds Pauline Vettier, Marketing & Communications Officer of EIT Innoenergy.
As the world changes so quickly we need to make sure that we are still empathetic and relevant, which is another reason why communications are so important.
"I feel that the marketing and communications function will have an absolutely vital role to play during the pandemic to ensure that the product and service portfolio of the company remains relevant to the current and changing needs of clients" predicts Abhinav Kumar, Chief Marketing & Communications Officer for Global Markets at Tata Consultancy Services (TCS).
"At this time of trouble, the one thing to keep us motivated is the fact that we are all in this together. So, don't hesitate to ask for help." - Read our InnoBlog about available student support to help you navigate through this time of uncertainty https://t.co/Fu3cnwz7mq pic.twitter.com/bPJgDErMyX

— EIT InnoEnergy (@InnoEnergyEU) March 26, 2020
Ensuring fluid internal communications in these times of change has been essential, as outlined in a recent survey by Edelman which urges employers to share information internally.
Global insurer Allianz has taken the initiative by sharing regular updates with employees and offering a wide range of remote support.
"Our social intranet Allianz Connect is currently one of the most important internal communications channels in particular with regards to internal Covid-19 communication, safety measures and support offers for employees as well as business continuity measures" outlines Dr. Saskia Juretzek, Senior Manager Sustainability at Allianz.
3. Create new online services and products
At a time when we are all working from home it has been important to pivot and create new online products to stay relevant.
"We have quickly adapted to the new situation and developed new online formats for video conferences, so called City Dialogues, where our members can exchange experience and discuss joint problems" says Banek.
Gina Lovett, Global Head of Communications and Advocacy at Wetlands International, agrees that this is a time to re-focus.
"The pandemic has very much changed the landscape of our advocacy work since many of the policy processes, meetings and conferences have been postponed or cancelled, so the immediate-term will be a focus on building digital momentum with specific target groups" she says.
"To this end, we will be ramping up our shareable video content and focusing on building storytelling assets" adds Lovett.
One of the main challenges for everyone is "keeping the organization and its ecosystem cohesive and engaged during prolonged periods of remote working" admits Kumar.
While working from home has not always been easy, especially for those with children, whenever possible it is a good time to work on new projects and expand your skill sets, like "doing product videos and industrial case studies" suggests Vettier.
Working online has helped some organisations like EIT Climate-KIC, the EU's climate innovation agency, transition to "more meetings and events online as a means of reducing our carbon footprint" says Christine Larivière, Communications Manager at EIT Climate-KIC, adding that this was already a strategic objective for 2020.
EIT Climate-KIC has also created a COVID-19 Response Hub micro-site which acts as an online hub for inspiring work from members of its community. 
4. Shape new, relevant campaigns
Many of the campaigns we developed a few months ago are no longer relevant.
In order to deal with this, leading organisations have taken a proactive stance by understanding how the crisis is affecting their stakeholders, and developing entirely new campaigns around this.
"We have formulated a statement from our cities, calling for European solidarity in the covid crisis, which we usually would have presented in a press conference with some of our mayors. Since we couldn't have a physical meeting, we produced a video message from the mayors, filmed by themselves at home or in the office. The film is already one of our most successful videos in terms of reach and engagement" confers Banek of EUROCITIES.
The European Commission also developed a campaign on social media (#strongertogether and #EUsolidarity) "to show how we are EU collaboration and solidarity in action: patients who are transferred to other hospitals in neighbouring countries, more shared medical equipment, and joint public procurement" says Zournatzi.
Similarly, ALDE has launched a petition to help safeguard democracy and the rule of law in Hungary, as part of its "Corona Dictatorship Watchdog" campaign.
5. Build on new opportunities
While it has been a challenge to keep up the pace, we need to see the silver lining and grasp the opportunities that present themselves in this new context. 
"It's all about planning what we can foresee in the mirage. I feel that the companies which will still be on their feet post-Covid-19 are the most adaptive ones" says Vettier.  
"Companies are freeing budgets for events they were supposed to sponsor in Q1 or Q2 2020: how can you seize it?" asks Vettier. "What content can you develop for the business development team NOW so that they will come out of the Covid-19 crisis well-equipped?"
In order to sharpen minds and find new ways of working, numerous companies and organisations have created special teams to deal with the impact of Coronavirus.
This type of agile teamwork from across the organisation can not only help to respond to the crisis but also find new opportunities, as suggested by Vettier.
Banek from Eurocities is also optimistic about the positive impact of the crisis.
"With our city COVIDnews we reach out beyond our membership and the Brussels bubble. And we have developed our own skills and working methods, which will be a benefit even after the corona crisis".
This is in fact an opportunity to build on your branding and digital presence.
"It might sound counterintuitive but now is the ideal time to start investing in digital advertising" suggests Michel Ramanarivo, founder and CEO of Klickwunder, in the recent article by DMEXCO, "Adapting performance marketing strategies to the corona crisis: What the experts recommend".
"Shaping the narrative of the company during this period of intense change is vital" stresses Kumar of TCS.
"It's important to keep building up new capabilities (such as the ability to do virtual events and stronger digital marketing through new platforms) to ensure the company's brand, reputation and relationships keep strengthening rather than weakening during this period" he adds.
Looking ahead
This is clearly a new landscape, one that is more digital and spread out, offering numerous opportunities for marketing and communications to become even more relevant for your audience.
While the past few months have not been easy, if done properly these top recommendations can actually help propel your organisation in this time of crisis.
"Marketing and Comms teams that can make these changes with agility will become even more valuable to their companies than they were before" predicts Kumar.
As Shakespeare once said, adversity brings the best out of all of us, and with the right steps and measures this crisis may actually help to make us stronger and bring us closer together in the long run.
For more information on digital strategies that can support your online presence get in touch!
Looking to improve your digital presence?
Free 30-minute consultation. No strings attached.