Shaping the business conversation on wind energy
THE CHALLENGE
In the lead-up to the United Nations Climate Change Conference, the European wind energy association WindEurope wanted to engage with business leaders, policy makers and journalists in order to send a clear message that wind energy is clean, competitive & ready to tackle the climate change challenge.
"Wind energy has become the favoured solution for large companies who need a reliable and consistent energy flow to power factories, operations and data centers", said Malgosia Bartosik, Deputy CEO of WindEurope.
Yet in order to get people's attention the wind energy association needed to create engaging content to tell a story that would go viral. They wanted the buzz to come directly from users of wind energy, the companies that are adopting wind to decrease their own carbon emissions.
THE SOLUTION
I developped a campaign concept that would showcase the use of wind energy by well-known multinational companies. Yet the first challenge was to get high-profile CEOs on board and work collaboratively with their corporate communications departments in order to help develop new and insightful content for the campaign.
The objective was to encourage them to tell a positive story about the use of wind energy, and to use video and social media to amplify this message in time for the United Nations Climate Change Conference.
Thanks to a persistent effort I was able to successfully interview high profile C-level executives from well-known companies such as SAP, Unilever, BNP Paribas, Google, AVEDA, Dow Corning, Bodegas Torres, Thyssen Museum, Infrabel and Colruyt. Each CEO outlined how their use of wind energy helped their company reach their environmental objectives and decrease carbon emissions. The interviews were hosted on a dynamic SolutionWind campaign micro-site designed by WindEurope.
THE RESULTS
The interviews helped to build an incredibly positive story around the use of wind energy and drive publicity around the campaign. Twitter was used strategically to spread the news and take advantage of an increased interest in climate change issues before the United Nations conference.
Promoted posts and cross-collaboration with participating companies on social media helped to drive traffic to the SolutionWind website. Some of our interviewees like Bill McDermott, CEO of SAP, and Jean-Laurent Bonnafé, CEO of BNP Paribas, shared their interviews on social media as well, helping to amplify our reach.
Twitter activity shot up to an impressive total of 113,000 likes and retweets in the lead-up to the UN conference in December, reaching WindEurope's objective of influencing online discussions during the event. Public relations efforts generated considerable publicity as well: our press release was shared on international newswires, appearing on 282 websites, generating 772 release views and 1,306 shares on social media, as well as being featured in The Guardian (generating 593 comments and 454 shares) and other mainstream media.

In order to directly reach delegates attending the UN Climate Change Conference, we ran an advertising campaign in print media such as The Economist EMEA edition (135,633 copies), The International New York Times (100,817 copies) and POLITICO (29,000 copies).

The campaign also helped participating companies to get acquainted with WindEurope and their experience was so positive that a few of them became full members of the association.

For more information visit solutionwind.com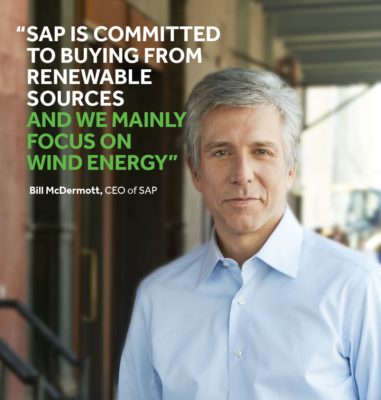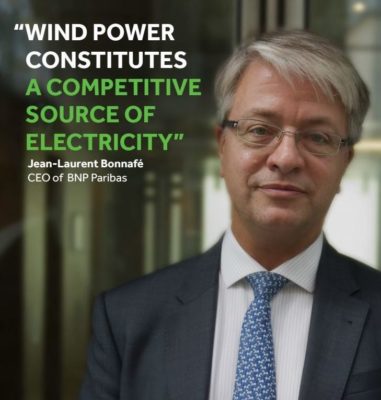 CATEGORY
Social media, content marketing