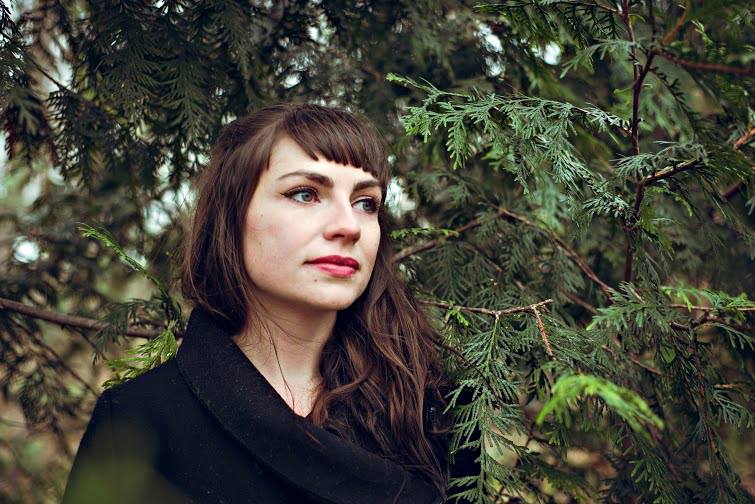 Building a community is a big challenge in climate communications, especially in today's world where we are bombarded with new messages and hashtags every day.
Christine Larivière is social media manager for EIT Climate-KIC, the European Union's climate innovation agency, and in this interview she highlights her tricks and tips for building a social media campaign that not only drives online engagement but also translates into real-life action in cities around the world.
Q. What are your favorite tools for managing Climate-KIC's social media accounts?
I mostly use tools that are native to each platform e.g. Facebook Insights for analytics. I like to use MeetEdgar for scheduling tweets (you can schedule a long way out, tag accounts and add hashtags. My only gripe is you can't add a photo and tag accounts on it, which helps conserve characters), and also Buffer for scheduling. Cyfe offers really great cross-platform analytics. I use Keyhole for campaign hashtag tracking on Twitter and Instagram.
Q. Climathon is one of Climate-KIC's leading social media campaigns. What were the key objectives of the campaign last year?
We wanted to exceed the number of participating cities and countries, and participants. Which we did at 113, 47 and 5,000+ respectively.
The hashtag #Climathon achieved 17,641 posts on Twitter and Instagram, and an absolute reach of 9,740,962.
Additional highlights: The Facebook Live posts for the event generated a total of 10,895 reactions, comments and shares (4,109 more than the year previous). The live broadcasting sessions were very successful, with engagement rates of up to 6%.
Overall, this indicates a clear increase in awareness of and engagement on Climate-KIC's Climathon, a global movement dedicated to solving local climate challenges, which culminates in an annual hackathon happening simultaneously in cities around the world.
Q. How was the planning process for Climathon and what were the tools and strategies that you used to build engagement ?
What makes Climathon special is it's a global citizen engagement movement. Social media is the perfect way to connect participating cities to one another before, during, and after the annual Climathon hackaton, so participants can learn from each other and feel like they're part of something much bigger than themselves.
We use the same hashtag each year to engage our new participants, but also to reactivate the network of cities and participants from the years previous. Using the same hashtag, and having it simply be the name of the event, keeps the branding strong and is easy for people to remember. A common error is for events to have too many hashtags, it's much better (easier to track and more impactful) to mobilize your audience around one. Hashtag tracking can be segmented via date, on Keyhole for example, so the yearly data is easy to gather.
We have two main recruiting stages, first for hosting cities and then for participants within the cities. We tailor our social media posts and promotions towards these different audiences. Concretely, for hosting cities we might target city officials as employment. For participants, we might target environmental science as a field of study, circular economy as an interest, etc.
We created a 'customer persona' for each group and crafted messaging based on what would incentivize them to participate. E.g. meeting like-minded people and getting inspired, growing one's professional network, positioning one's city as a leader in climate action, citizen engagement and empowerment, contributing to a healthier city and planet, etc.
One of the strongest materials we produce for Climathon is our endorser video. This is a video, produced with the help of our friends at Green.TV, that features prominent climate scientists, government officials, celebrities, and more describing why they think cities have the power to drive meaningful mitigation and adaptation efforts and how Climathon is a great vehicle for that. Of course, such a video experiences a high level of organic reach and engagement due to the featured influencers' respective followings. In the 2017 endorser video we had Nikolaj Coster-Waldau, a UNDP Goodwill Ambassador and star from the hit series Game of Thrones, endorse the Climathon.
We also produce success stories, or case studies, which tell the stories of the climate change innovations that have been generated by cities in the previous years.
Finally, on the day of the hackathon, we run a mainstage event with hosts who moderate panels on climate change topics like urban planning and agriculture, and check in with the participating cities. The mainstage event is broadcasted live via Facebook Live, which Green.TV also helps us with. We use social walls so our community can follow the activity on social media as well, tracking posts under the event hashtag.
Organization is key. Since the Climathon campaign runs in many stages over a long period of time–from city and sponsor recruitment to the day of the hackathon–having a social media pack that includes materials like graphics and videos as well as a calendar spacing the publishing out, is necessary to keep a steady level of reach and engagement.
Q. What have you learned and what are your recommendations for the campaign this year?
It's always possible to work further out. The more time you have to build your strategy and schedule content, the more time you have to manage any last-minute requests and changes. This also helps you build on the year previous and raise your level of creativity and ambition.
For more information visit the Climathon website.