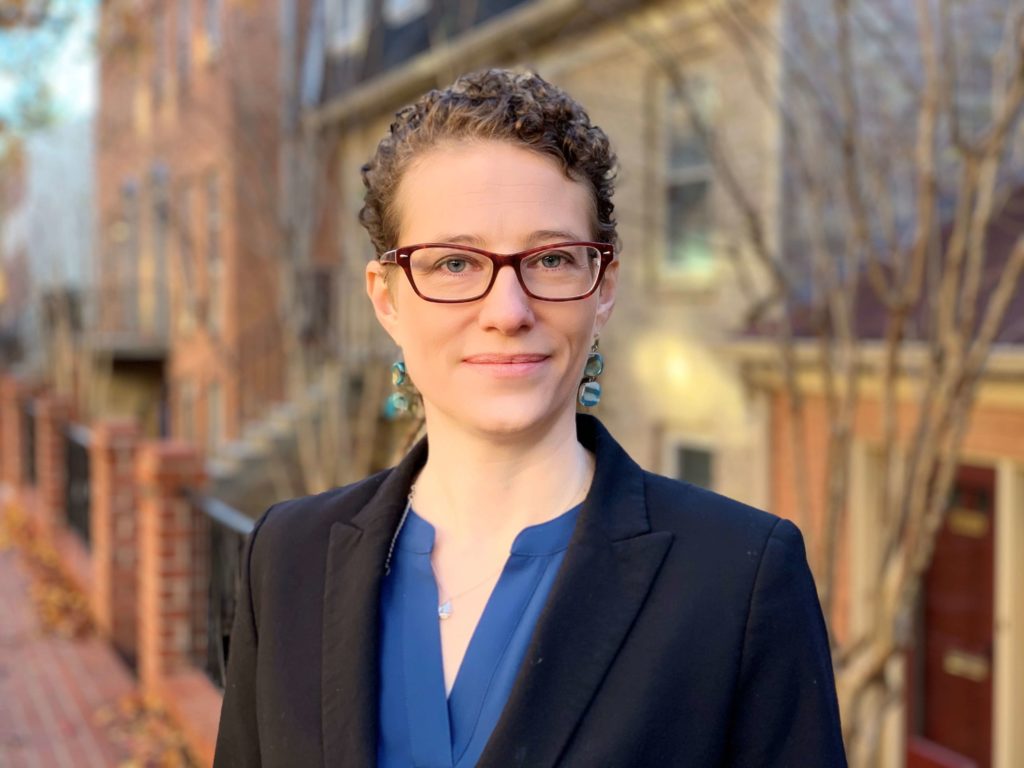 If you launch a global advocacy communications campaign right in the middle of a pandemic, you might run into a few challenges.
This understatement is not lost on Breanna Ridsdel, Head of Communications and Advocacy at the Global Partnership of Education (GPE), the world's only partnership and fund focused on providing quality education to children in lower-income countries.
Ridsdel was leading the communications team when the pandemic hit and the organization's global replenishment campaign was about to launch. As soon as the lockdown started, the team had to quickly pivot and find new ways of working while transforming the campaign into an entirely digital experience.
This required strong team morale together with new ways of working. It wasn't easy, but the campaign succeeded and played a central part in raising US$4 billion to help transform education systems in more than 90 low-income countries and territories.
In this interview, we discuss the success of the high-profile #RaiseYourHand campaign, which brought together personalities such as Didier Drogba, Michelle Obama, Naomi Campbell, Brigitte Macron, Amina Mohammed, and thousands more in support of quality education for all.
The question now is: how are advocacy communications campaigns changing and evolving?
Continue reading to hear from Ridsdel about the lessons learned from the pandemic as well as the new landscape for digital advocacy communications campaigns in the "new normal".
Q. Can you share some insight on the challenges and opportunities of having a distributed team across geographies, as well as the use of digital tools like Asana or others for campaign planning and online brainstorming?
It can be challenging when you don't have as much face-to-face contact, particularly in the context of the pandemic, where we didn't meet in person for more than two years. In that time we had new team members who had to get up to speed with the job and adopt our organizational culture, without ever meeting any of their colleagues face-to-face.
So trying to find ways to create a very collaborative, inclusive team when people don't have the opportunity to meet face to face is something that I certainly put a lot of effort into over the past few years.
In Microsoft Teams, for example, we re-named our official communications team chat "The Communications Magicians". Our objective was to create a forum that was not just for direct messages, but also to create a little bit of connectedness, culture and team spirit. People share funny little things that will make the team laugh, and using GIFs and humor mixed in with work helps to make our chats more human. I feel like this was a small but important way of keeping the team connected together, especially with what we were all going through.
Like many organizations, we were faced with a massive workload for a relatively small comms team. We were running a high-stakes fundraising campaign right in the middle of a global pandemic while figuring out how to make everything work virtually across multiple locations and time zones.
We had a distributed team before the pandemic, so I think that helped since we already had some of the structures in place to work virtually, and we have worked hard to solve some of the issues of having a distributed team and find the best ways of working together.
Digital tools play a huge part in this. In addition to Microsoft Teams, we leaned into the potential of online collaborative tools and we're getting better at planning and brainstorming virtually. Pre-COVID we'd just get together in a room with a whiteboard and start brainstorming, but in this new reality you're not able to do that with your whole team. So collaborative tools with whiteboard capability or the ability to run snap polls and use digital sticky notes so that everyone can easily and quickly exchange ideas are great, and really allow for co-creation.
Throughout the #RaiseYourHand campaign, we ran a number of online brainstorming sessions and virtual retreats to tackle complex issues, discuss strategic questions or collaborate together on new ways forward.
Once the brainstorming phase is over, project management tools like Asana are also fantastic in order to have a really good overview of what's going on and what everyone is doing, while creating a shared calendar and to-do list. These tools can also be a bit impersonal, so you have to find the right balance. Some people love it and use it a lot, but it doesn't always work for everyone, so you need to be flexible. I find that if shared tools are mandatory, people may resent them, so I give freedom to each individual person for managing their own portfolio of tasks in the way that suits them best.
Q. You also developed GPE's internal On Message briefs, which became a key comms tool during the pandemic. How did that come about?
When I joined GPE shortly before the pandemic, one of the challenges we already faced as a distributed organization working in a very fast-paced environment was having consistent messaging. If not everyone knew where to find that, we might have leadership using an out-of-date data point in a speech or giving weight to a policy position that wasn't aligned with the latest thinking, because the speechwriter didn't know things had changed.
When the pandemic hit and GPE launched our COVID-19 response, things were changing by the day. We had a detailed "situation report" that was being produced, but staff and leadership needed something shorter where they could quickly access the top-line messages and "fast facts". So we produced the first GPE On Message brief to provide a shared repository where the latest, vetted information could be accessed by everyone.
Necessity is certainly the mother of invention! Subsequently, we realized that it was such a useful tool that we decided to do it more thematically. We now have about ten On Message briefs that are 2-3 page documents that provide a snapshot of our messaging and policy positions on key thematic issues. We also have a central repository for vetted, but less detailed, messaging on a wide range of topics.
Staff can use these to feed into leadership speeches, media interviews or meetings. They save a lot of time since no one has to reinvent the wheel and everyone has immediate access to the right information at any time, even if they are in a different time zone. They also ensure that different audiences are hearing the same message from us. Singing from the same song sheet is really critical, whether you're running a campaign like #RaiseYourHand or engaging in a UN process like we're currently doing with the Transforming Education Summit.
These internal messaging documents also form the basis for external communications products like fact sheets, saves time and has helped the communications team to align all our content and reflect GPE's broader, global advocacy concerns and positions.
The On Message briefs are developed as a close collaboration between the communications and advocacy teams and the relevant technical leads. It's not always easy to get to messaging that we all agree on, but an added benefit of the process has been that it has helped to build trust between teams.
Q. When Covid hit, GPE had to pivot the #RaiseYourHand campaign completely. What were the learnings from this shift and the long-term impact of the pandemic on comms?
When COVID hit, we had just started working on brainstorming around the campaign. The week that we locked down, we were actually trying to schedule a retreat with our creative partner to bring everyone together and hear the first campaign pitch. In March 2020 we were literally finalizing our travel requests to fly to Italy where the retreat was going to take place. So that obviously didn't happen…
We had to quickly pivot to doing that virtually, but at that early stage, I don't think any of us realized just how much this was going to affect the campaign. We still weren't planning for it to be a fully digital campaign. In hindsight, it seems optimistic, but in those early days we were hopeful that there would be a brief lockdown and life as normal would quickly resume.
As things dragged on into summer, we developed three scenarios: the most optimistic was for the pandemic to be quick, allowing us to be back to normal by fall 2020. The second scenario planned for a hybrid model, with a mix of online and in-person moments, and the third scenario was fully virtual.
I don't remember exactly when we realized that we would have to shift the entire campaign online. I do remember the pitch meeting when really it dawned on us: "Okay, the rubber is hitting the road, we really do have to embrace a fully online campaign."
The question was: what's that going to look like, and how can we have the same impact? How can we truly raise awareness of what is at stake for children in lower-income countries, particularly in a way that will influence decision-makers who are making budgetary decisions in an already very tough environment?
When you can travel, you have so many more options to build human connections. But if everyone is in lockdown, how do you get the stories you need to influence your audience? That was one of the hardest things for us to figure out.
We really had to think in new ways and were lucky enough to have a great creative partner to help us with that. Our first campaign film was created almost entirely with stock footage, for example. And as time went on we ended up relying a lot more on local videographers and photographers with whom we could work to tell these stories.
We created a short series of videos that were intended as virtual visits, where we were able to get a film crew to go out and film a 360-degree view of what education was like in the community. The films were a window into the reality on the ground, like the perspective of a girl trying to study during COVID lockdown, or the viewpoint of a teacher, parent, or school administrator.
The other area that impacted us a great deal was the switch to virtual events. The whole launch of the campaign, by Prime Minister Boris Johnson of the UK and President Uhuru Kenyatta of Kenya, was done online.
We realized early on that when virtual events go wrong, they are disastrous for your engagement, your reputation and your audience. So from the start, we invested in producing high-production-value virtual experiences.
It was an investment in technology and also in branding and planning in order to create events where we had speakers interlaced with inspiring films, music and graphics. Probably my favorite was a mid-Summer event with Nordic countries where we had musicians and even had a Minister film a segment from the Sauna. That was something different!
On social media, we created "Raise Your Hand Live", which was a shorter-format series of conversations between young people and decision-makers called.
In terms of long-term impacts, virtual events aren't going away. And even as we embrace in-person events again, there's an expectation now that everything is going to continue with at least some hybrid element to it, so we're investing in figuring out how to do the best of both worlds.
As much as we are investing in highly polished events, whether virtual or hybrid, on social media, I think we're going in a different and really exciting direction. Social media platforms have become so full of advertising and perfect, polished videos, so now people are craving something that's a little bit more real and authentic. I think that's why homemade videos such as on TikTok are exploding, for example.
At GPE, we are starting to explore all of the opportunities that greater connectivity provides in terms of content and getting real perspectives from our partner countries in a more raw and authentic format. The work that our team pulled together for International Youth Day recently is a great example of that, where we asked GPE Youth Leaders to film themselves on their phones, and the result was an impactful series of videos showcasing the personal perspectives of our youth leaders on key issues.
It was nicely packaged but not incredibly polished, and that's the direction I think we are going. We are moving towards a model in which our channels really become platforms that amplify content made by the people that we're trying to serve.
Launched right in the middle of lockdown, the RaiseYourHand campaign became completely virtual, with an interactive microsite to create the longest raised hand in the world, together with highly orchestrated virtual events and a pro-active digital advocacy strategy to gather video messages of support from world leaders.
Q. How can comms teams be as agile as possible in this volatile environment?
As an organization, as a manager, and as a team, you need to be flexible. It's really important to have a shared vision and a big-picture strategy, but at the same time know when to change course and don't get too attached to one particular plan.
A good example is the #RaiseYourHand campaign: while we stayed true to the big picture strategy and the broad approach, underneath that we were constantly listening to what was going on, checking in with people, and adapting as needed.
That means continuously getting feedback, either through data and analytics or qualitative feedback and one-on-one conversations to keep your finger on the pulse of what is going on, what other people are thinking about, and what's resonating with your audience.
If you're fostering a very open, creative and collaborative environment where people are welcome to bring new ideas, that's where the interesting conversations take place. You're creating an environment where sparks can fly and turn into something new.
Sometimes we have to ask, "Is the juice worth the squeeze?" because it's easy to get excited about a new idea and then do something that might be very resource and time intensive but perhaps doesn't align with the broader objective. So it's definitely a balancing act between providing the flexibility to go after new ideas that come up, while never forgetting to apply the strategic lens and make sure that everything aligns with the strategy and big-picture vision.
When we do go forward with an idea we're constantly evaluating the results to see how we can improve. Is it working? How can we do better? Should we keep doing it? It's a constant feedback loop.
To do this effectively you need to create an environment of trust and empowerment. At GPE we hire people that are really good at what they do, and that's why we can give them a lot of independence and flexibility to come up with great ideas and run with them.
Q. You've said that your job is making everyone's life easier and ensuring that the comms team is happy. What are some tips and insights that you can share to help other comms directors be better leaders?
If your team isn't happy, they're not going to be doing their best work. So keeping people's spirits up, including by helping them maintain healthy boundaries and work-life balance, is my main objective.
Happy teams are high-performing teams. Every team is different and every individual within the team is different, and that means that people need different levels of direction, support and autonomy. So my job is figuring out how to configure all of that so each person delivers at their best, and feels motivated and valued as a person by their colleagues and their organization. This is particularly interesting in a multi-cultural environment where people might have different communication styles, expectations and preferences that you have to take into account.
As a leader it's not my job to solve all the problems, but rather to figure out who are the right people to find the solutions and give them what they need to do their best.
On one hand, I see my role as being like an umbrella, protecting my team from what might come down from above so they aren't overstretched – before I take any new task to the team I engage in strategic conversations to figure out if the task is urgent, how it fits in with other work and deadlines, and whether we have the bandwidth to take it on or need additional resources. It's also my job to take responsibility when things go wrong.
Then at other times, I take the role of an elevator – lifting people up and transmitting their ideas and concerns to senior management. This includes making sure that people have visibility and recognition for their work and providing people with the space and trust to take ownership of their projects.
In all of this, I think open communication and transparency is key.
One of the phenomena that surfaced throughout the pandemic is the importance of empathetic leadership: good leaders are those who are authentic and empathetic and see you as a whole human, not just a worker drone. And you need that leadership to come from the top – which is one of the things that I really like about GPE. We are actively trying to build an inclusive work culture that encourages mutual respect on a human level, and I think that it motivates people.
Before the pandemic, we could meet colleagues informally at the coffee maker and ask about their interests or families. That's harder in a virtual world so during the pandemic I tried to arrange a quick chat catch-up call with team members every few weeks, perhaps just a quick half hour for a virtual tea or coffee for a friendly conversation. It can be about work, but it's also a way of connecting informally and understanding what's going on in people's lives.
We also set up an informal WhatsApp group chat. Sometimes it's a little bit work-related but often it is a place where people can share photos, memes and articles. During the pandemic it certainly helped relieve some tension and stress!
In some ways, information sharing in a virtual environment has been an equalizer. Everyone had access to the same information and I think a lot of people felt more empowered and informed because they are "in the room" so to speak. Now that we're back in a hybrid environment, some of that is slipping. So I think we all need to challenge ourselves to maintain the more open communication style that remote work required while taking advantage of the opportunity for in-person connections when we can.
Without being able to travel during the pandemic, GPE created "Virtual Tours", a documentary-style series of videos that told personal stories about the challenges for children, teachers and school administrators in GPE partner countries.