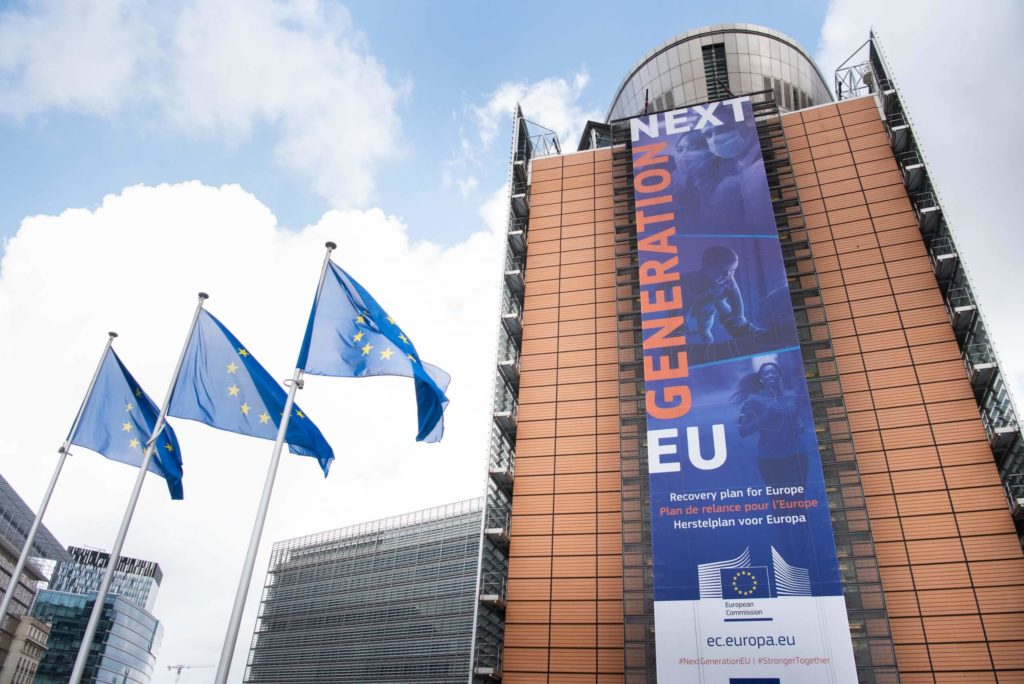 When the pandemic hit, very few communications directors were challenged more than Tina Zournatzi.
As Head of Strategic Communication for the European Commission, Ms Zournatzi had to quickly adapt Europe's communications campaigns to a new reality, implementing cross-functional teams and debunking coronavirus disinformation and conspiracy theories that were spreading like wildfire.
Even before the pandemic, disinformation was a major focus of Ms Zournatzi's work. In early 2019, the European Commission presented an action plan to separate fact from fiction in the media, which included an early warning system to signal "fake news" in real-time.
"We worked with all institutions and governments to create an action plan against disinformation," said Ms Zournatzi in an interview with RTP back in 2019.
Yet when the health crisis hit, the need to fight disinformation was even more important. As EU member states closed their borders and countries went into lockdown, the future of Europe was at stake and a Coronavirus response campaign was quickly rolled out by Zournatzi's team.
Meanwhile, the European Commission was launching new, inspiring and engaging campaigns that aimed to galvanise Europeans towards common goals and values — a major challenge to accomplish while we were all isolating and working from home.
In the context of my upcoming book "ENGAGE" about the impact of the pandemic on public sector communications, I interviewed Ms Zournatzi to hear her insights and find out how she successfully led the European Commission's comms strategy in the "new normal".
We discussed the fragmentation of social media, the challenge of becoming more agile and responsive, the increasing role of storytelling and the future of events.
Q. How has the pandemic changed the way that you're communicating today?
Much like for everybody else, this was a challenging time because a great deal of what we had been doing was centred around meeting people and event-based communication.
All our campaigns in the past were integrated campaigns, with a digital element as well as a live, in-person element. Often we tried to make links between the two. This was a quite successful model. For instance, one of the campaigns that we led was the EU protects campaign, which came out in 2018, showing how the different parts of what we're doing align and work together.
This included videos of ordinary Europeans, to help explain complex issues like migration and integration, like trafficking of human beings and the role of the EU.
We did a great deal of promotion on digital platforms but also used the videos to trigger discussions in different countries. We organised interviews of the people featuring on the videos for TV and radio programmes, essentially running a fully integrated 360-degree campaign that was not just purely digital.
When the pandemic hit, all of that was wiped out. We had to focus on digital, and there were some new communication topics such as the response to the pandemic that had to be dealt with very, very fast. There was a shift from institutional to more political communication, driven by our President and Commissioners. 
So a lot of general information about what the EU does was put on hold because we had to communicate urgently about the whole strategy around vaccine procurements and controversial issues like the closing of internal borders.
Suddenly, things like the internal market that we had taken for granted in the past were not possible anymore. We had to assert the European Commission's role in this, take action and lead communication on issues like transport lanes for trucks, access for cross-border workers, COVID certificates, etc. 
A majority of our communication is on social media, but we have also been creating a new campaign to promote the Next-Generation EU program. First we focus on young people, especially Gen Z, with a very strong digital element including digital advertising and social media campaigns. 
As part of the campaign, we made sure that there was a strong advertising element but not only on digital platforms but also in newspapers and "out of home" billboards, with very dynamic, colourful and optimistic visuals. We did "out of home" because we realise that people don't just live on their phones – they are going out more and more. And we found that it's important not to just put all your money on digital-only, especially because people are becoming tired of always being online and your survey shows that there is growing fatigue from digital.
Q. In your view, what makes a high performing comms team more agile?
Agility comes with competence and expertise. 
Let's take the example of our work on disinformation where he had built expertise over the years. As with any widely studied issue there were competing approaches on how to address it: some argued that it was better not to counter disinformation by repeating it and potentially giving it visibility. And others insisted that we had to debunk false news right away.
We anticipated the challenges of responding to disinformation and coordinated with all the other departments to connect with experts in the field. We brought together teams and individuals from various parts of the Commission, as well as experts and policymakers who had a holistic view of the situation. In this way, we were able to create new synergies early on to encourage collaboration across departments. 
We already had a research centre that was collecting this disinformation and misinformation on Covid, but now joined up and transformed our process so that it is more agile and operational. Today we can respond, provide answers and publish authoritative information about the latest disinformation topics in a way that is much faster and more effective.
Q. Throughout the pandemic, what were the objectives you set for your campaigns, and how are you measuring your impact?
We have good experience from previous campaigns, with various indicators for reach, recall and impact. So we were constantly monitoring these indicators on social media, website analytics and online ad campaigns.
We noticed that the bounce rate on websites was very high for campaigns in mainstream online media, and that it was often better to focus on interest-based media for specific campaigns, like environmental media for content on the EU Green Deal, for example.
We then ran a survey in the different countries where we are operating our campaigns to check recall and to see if there have been changes of opinion. We saw a recall of around 35 per cent, which is a good starting point. 
To measure impact, we first look at pre-existing attitudes with a baseline survey and then compare with a second survey after the campaign. We noted a 7 per cent increase for the Next Generation EU campaign, which is a small step forward but it shows how much you need to do and repeat to keep the momentum after the awareness-building phase.
Q. What do you see as the future of events? What is your experience with hybrid events? 
We are considering hybrid events, but that depends on the nature of the event. Some are more about internal networking, brainstorming or coming together as a team or larger community. So those events benefit from in-person events, and if there's too much technology in the room, you can lose that connection. 
Some other events can greatly benefit from the hybrid model, such as our monthly internal EU communications meeting with all the heads of departments. Suddenly, when we went online the participation expanded because the meeting was more accessible and now we have almost 200 people attending this meeting now. The fact that it's virtual allows everyone to be part of that community, so if/when we go back to physical meetings, it will surely continue to be offered online as well. In this respect, I think that hybrid can truly be more inclusive.
Of course, there is the technical aspect and the cost of hybrid events. We're now preparing the EU's participation for COP26, and the cost is double because it's a hybrid event, so that is also a consideration. 
Q. On the topic of storytelling, how has this changed over the past year? How are you adapting your stories to get people's attention online?
Stories are a central part of our work and we have integrated storytelling elements with various human-interest stories from different countries and different themes. 
You can see an example on the website of NextGenerationEU, where you will find a section of success stories that we collected during the crisis. There are some very nice stories like schools going digital thanks to extra EU extra funds, support for local charities in France and EU employment subsidies for people who had lost their jobs due to the pandemic.
Another example is Europe Day on the 9th of May. Normally, on that day we would open up the EU institution buildings for the public to experience our work and see what the different departments were doing. It's also a nice family event with activities for the whole family..
In 2020 we didn't organise it due to the pandemic, but this year we said, "Let's go digital". So we created a virtual reality rendering of the main European Commission building, The Berlaymont, allowing visitors to enter, navigate and explore the virtual world of the Commission headquarters.
It allowed people to virtually explore the building, go to the cinema, watch videos and play games. However, the experience was not as smooth as we would have liked and, in retrospect, we realized that it is not always possible to use content that was made for another medium and repackage it into a new, digital environment. Ideally, you should plan something like this early, right from the beginning with purpose-made material.
Q. In your view, what are the future trends in digital communications? Are you looking at TikTok or other platforms, for example?
Now that the president of the European Commission announced that next year is going to be the European year of the youth, we have to go where the youth is, so we definitely have to be on those channels. 
Yet, as an institution, are we ready to hand over control? We are still discussing how to work with influencers, for example. Of course, we want authenticity. We want people to tell the story of the EU from their perspective. It has worked very well in the past, but it's a tricky balancing act.
Ultimately, for all EU institutions, it's a question of rebuilding trust. How do we do that by being transparent and being authentic, while speaking to various audiences all at the same time?
For example, the Conference on the Future of Europe is happening now offering unique ways for all citizens to speak up and contribute their ideas to Europe's most pressing issues. 
While there are more channels than ever for us to spread the word and encourage participation, the paradox is that there is more and more manipulation of these channels. 
We not only need to communicate and reach out, but we also need to promote the values behind our message and encourage young people to be more critical of what they see online. Whether we can still do so with those new platforms remains to be seen.
Find out more about the strategy behind the European Commission's campaigns in this Synthesis Study that analyses key performance indicators and overall impacts.
Tina Zournatzi is now Head of Unit for DG HOME, leading the communications team on migration, security and home affairs.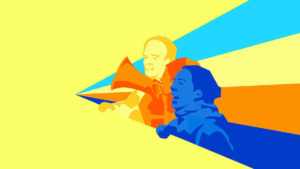 What are the new trends and approaches for advocacy communications? Has the pandemic accelerated the movement toward digital advocacy?
Read More »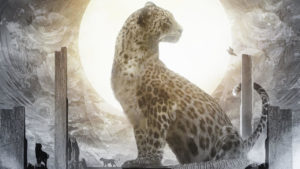 Find out how WWF Germany created the Non-Fungible Animals (NFA) campaign to raise awareness about endangered animals & the impact of blockchain.
Read More »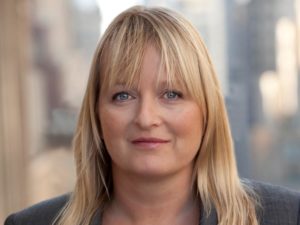 I interview Corinne Woods, Director of Communications at WFP, on the strategies that allow her team to be innovative and agile.
Read More »