Over the past year, I noticed some major changes among my peers who were leading marketing and communications. 
Colleagues were rushing to adapt to a digital-first environment, transforming their events to virtual experiences, adopting new online collaboration tools and developing data-driven, analytics strategies.
Yet I found that I there was little quantitative insight into the real long-term impact of the pandemic.
So in an effort to unearth successful strategies for digital communications in the new normal, I launched a survey to get the pulse of the marketing and communications community, and bring together big ideas and trends.
The response was overwhelming: in just over a month I collected 236 responses from marketing and communications leaders in mid/senior roles from a balanced mix of private, non-profit and public sector organisations.
Here is short video outlining the key elements of the survey results:
Most of us have had to pivot our comms activity to quickly build engaging online events, adapt social media campaigns and develop new strategies for online engagement. 
The survey reflected this make-do attitude, showing how marketing and communications professionals were creative and strategic by thinking outside the box and adapting to new circumstances.
There is a silver lining: while many respondents admitted that the past year has seen a great deal of firefighting and doing more with less, the outlook today is determined and positive. This is what they had to say:
83% said that the pandemic has helped their team to be more resilient and agile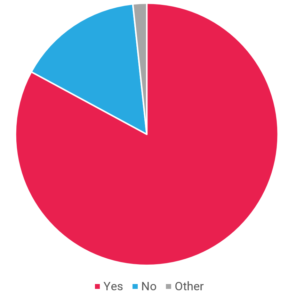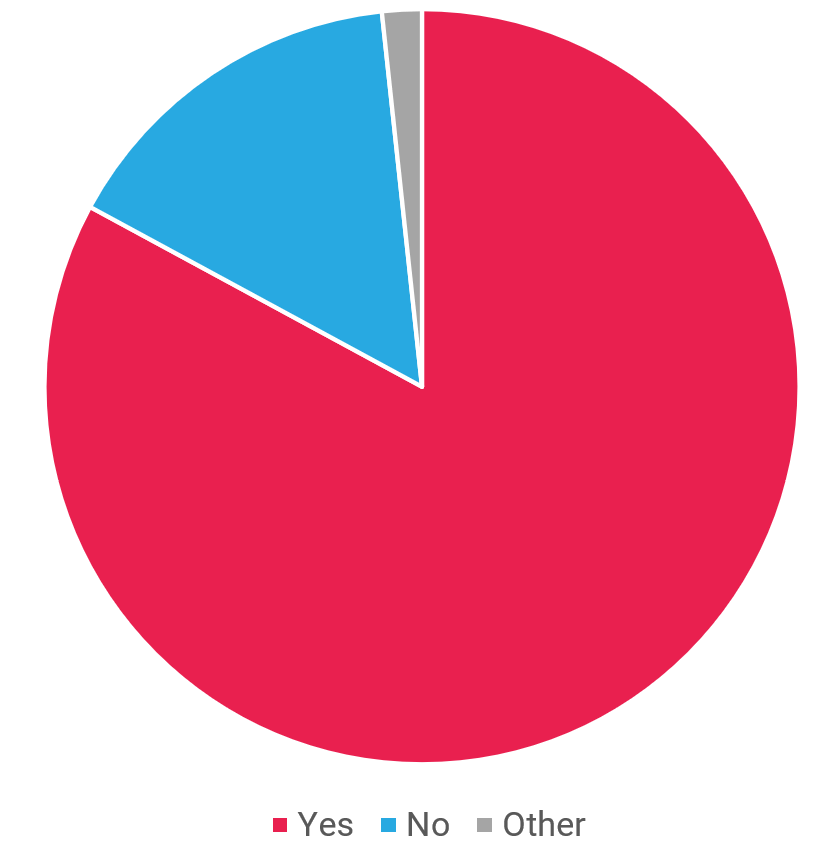 "Along with danger, crisis is represented by opportunity", said John F. Kennedy in 1959.
The same can be said of the pandemic today.
When asked: "Has the pandemic helped your communications to be more agile and responsive to future changes?", 83% of respondents agreed that they had been able to adapt the communications successfully to the new situation. 
Many of those who responded "other" added that digital had always been part of their strategy and the pandemic was therefore less disruptive for their communications.
Webinars, social media and video increased substantially
Over 80% of respondents said that they increased the number of virtual events and webinars over the past year, and 58% said that the importance of social media campaigns grew as well, and 48% stepped up video production:


A great deal of people added the importance of analytics to drive their digital strategy and shed light on engagement, while content, video production and storytelling was regularly mentioned as a key strategy. This makes sense, as the pandemic created a situation where communications needed to be more relatable and personal to break through the noise.
"Be visual, be relatable and be relevant!" said one respondent.
Overall the situation lent itself to more experimentation in digital tools, a digital transformation of sorts, and a great deal mentioned the adoption of new technology as a major challenge to overcome.
Apart from Zoom, Canva and MS Teams, some of the recommended tools are:
With so many events and webinars online, many of us are experiencing "Zoom fatigue". I asked respondents to outline what is their solution to overcome/address this syndrome.
The overwhelming majority suggested that virtual events need to be carefully planned and produced to high standards, with an increased focus on quality content, better targeting and increased interaction. 
Throughout the survey there was an increased concern over hybrid events, and how the new normal would impact the organisation of future conferences.
Measuring success and making a real impact is a leading preoccupation


Together with the importance of adopting data-driven communications strategies, measuring success in a digital-first world was a major preoccupation for 44% of respondents, closely followed by a lack of resources to help teams pivot to a virtual environment. 
This aligns with numerous comments throughout the survey on the importance of analytics to drive marketing and communications.
In keeping with the need to develop agile processes, adapting the brand and keeping up with new digital tools to scale digital marketing and communications is a clear preoccupation as well.
Engagement, adapting to the new normal and hybrid events are top challenges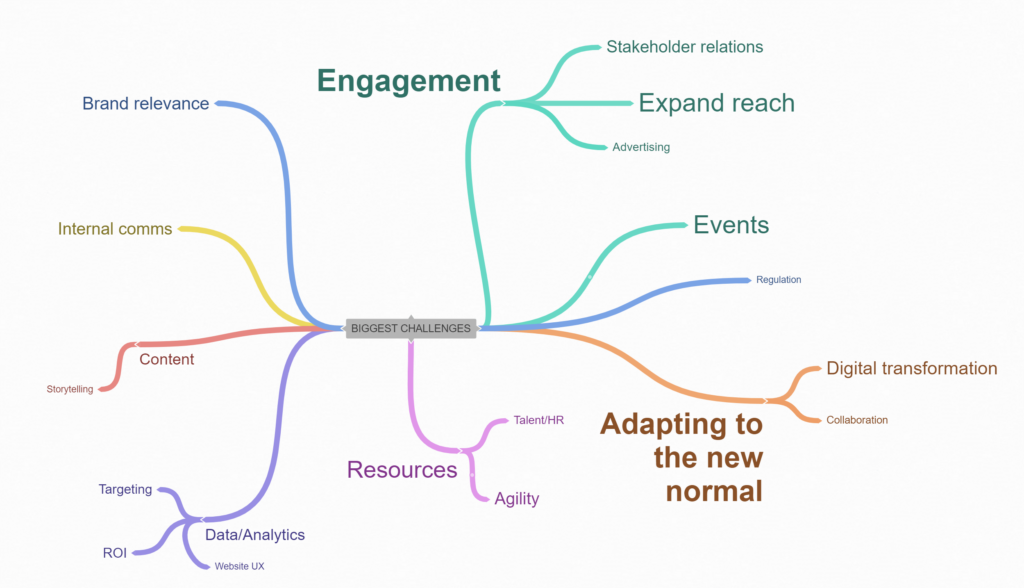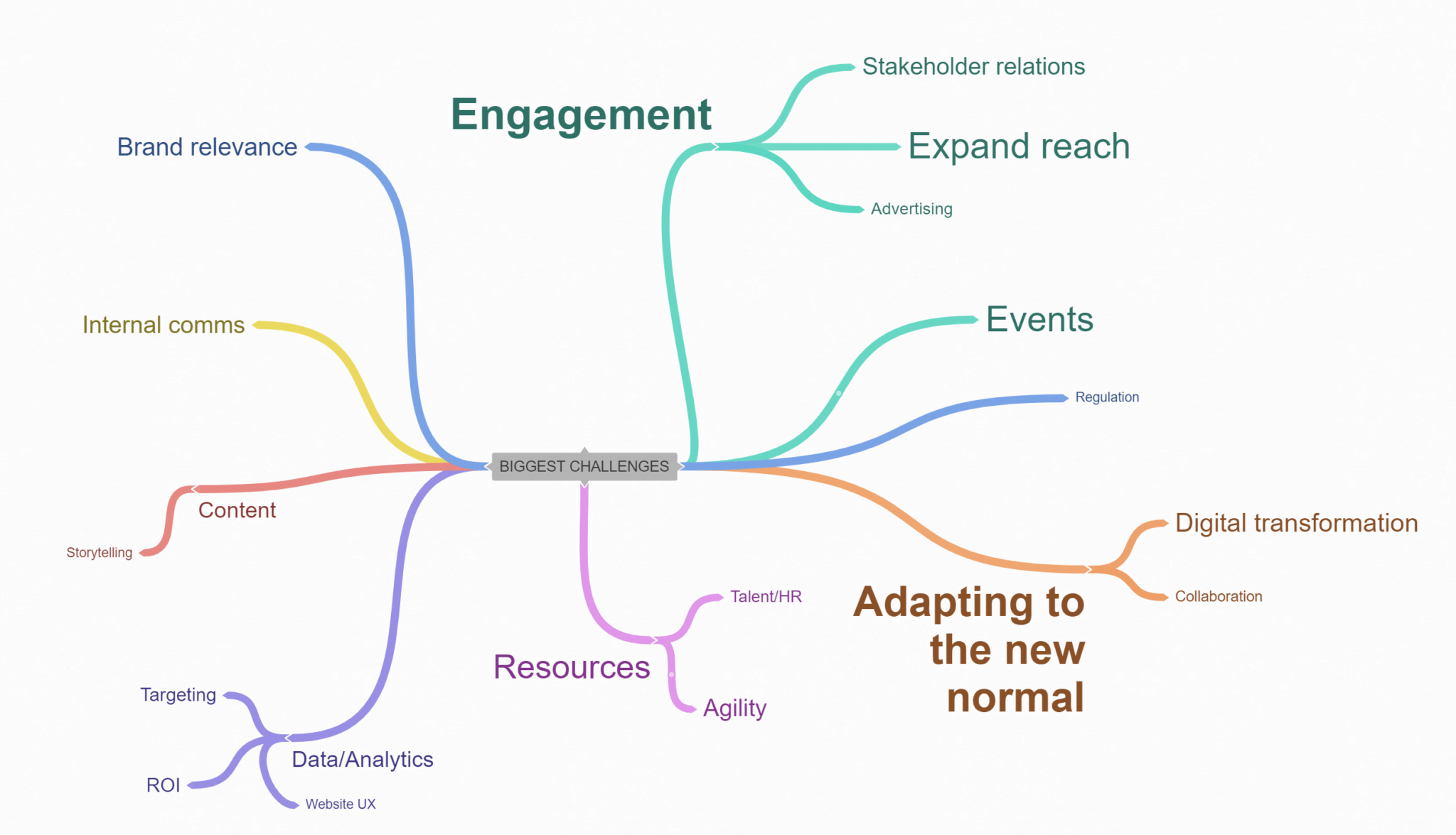 The above mind-map outlines the key challenges of respondents for the next 12 months. 
Overall the tone was positive and my impression was that many respondents felt that we had passed the worst of the storm and that we were now in better shape to succeed in the new normal.
Snapshot of the survey results
I've compiled an easy-to-share infographic of the survey results which you can view and download below:
Who took the survey?
The following outlines an overview of the demographics for 236 respondents of the survey conducted in May/June 2021. 
The survey was anonymous and seniority levels were determined using industry-standard definitions found here.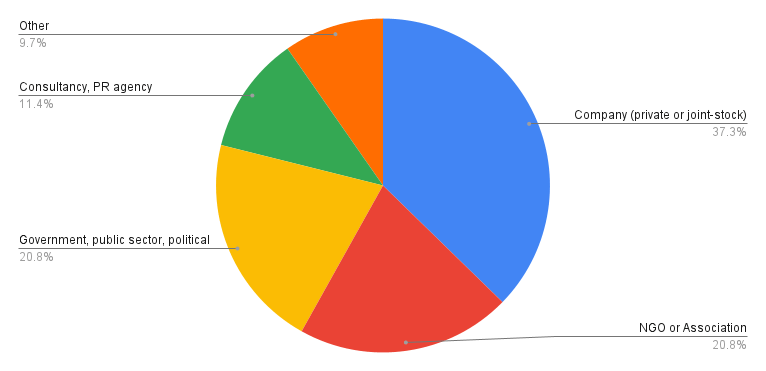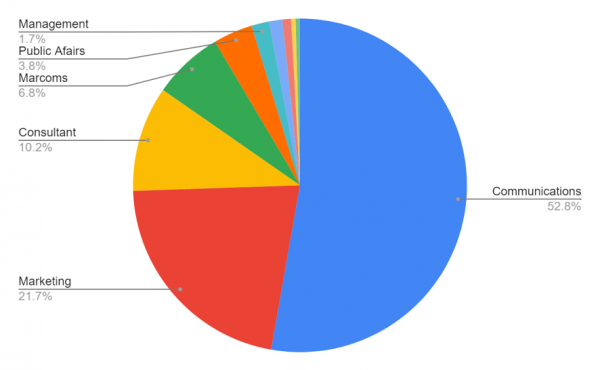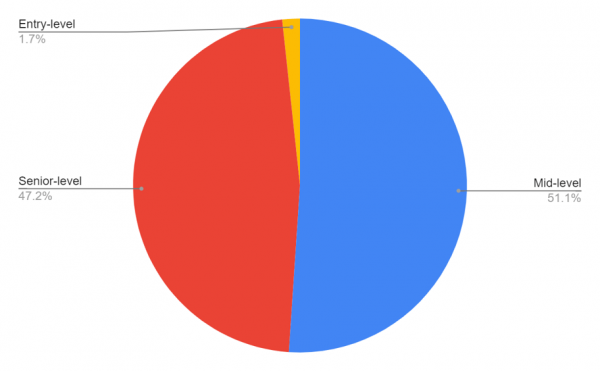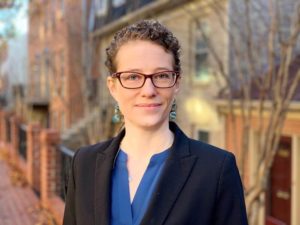 In this interview with GPE's Head Communications & Advocacy we explore the new landscape for digital advocacy comms in the "new normal".
Read More »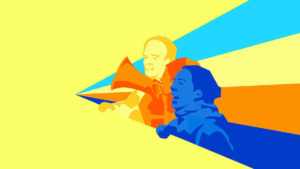 What are the new trends and approaches for advocacy communications? Has the pandemic accelerated the movement toward digital advocacy?
Read More »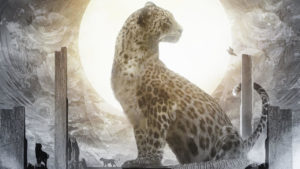 Find out how WWF Germany created the Non-Fungible Animals (NFA) campaign to raise awareness about endangered animals & the impact of blockchain.
Read More »